Safe Drinking Water is Essential Website and Disc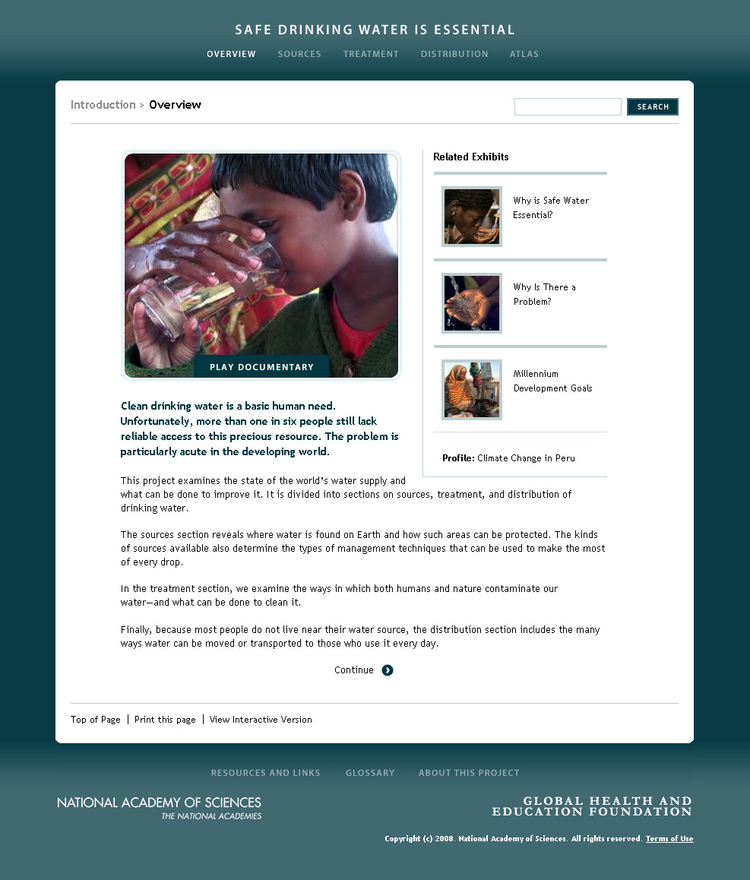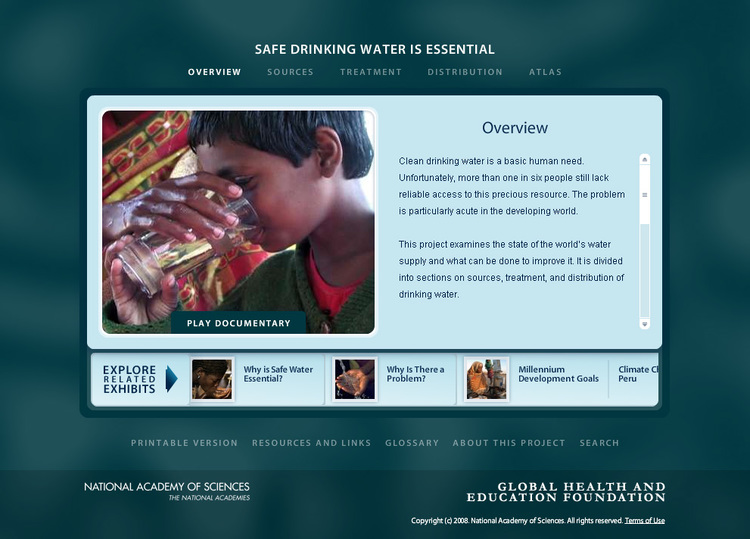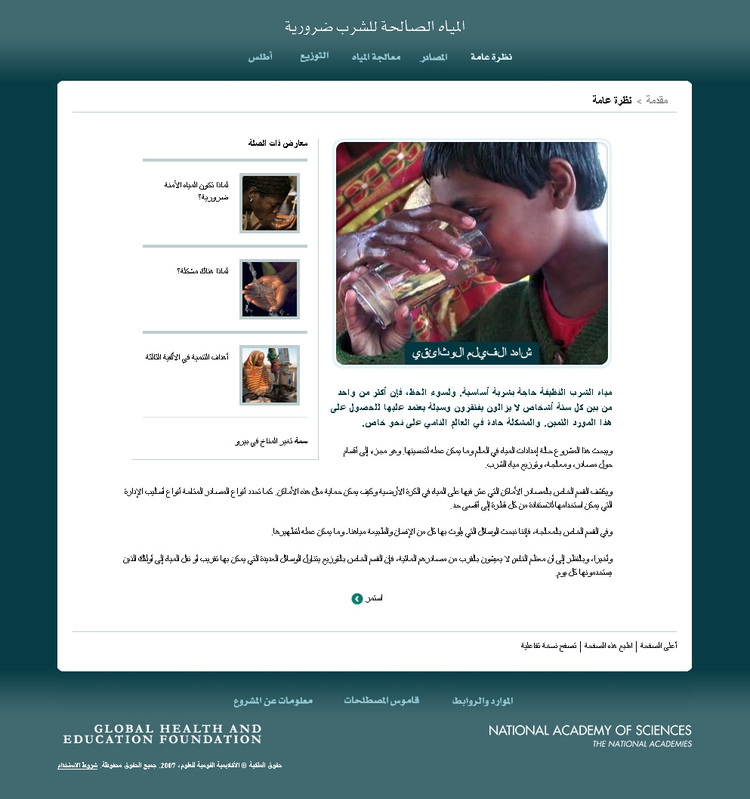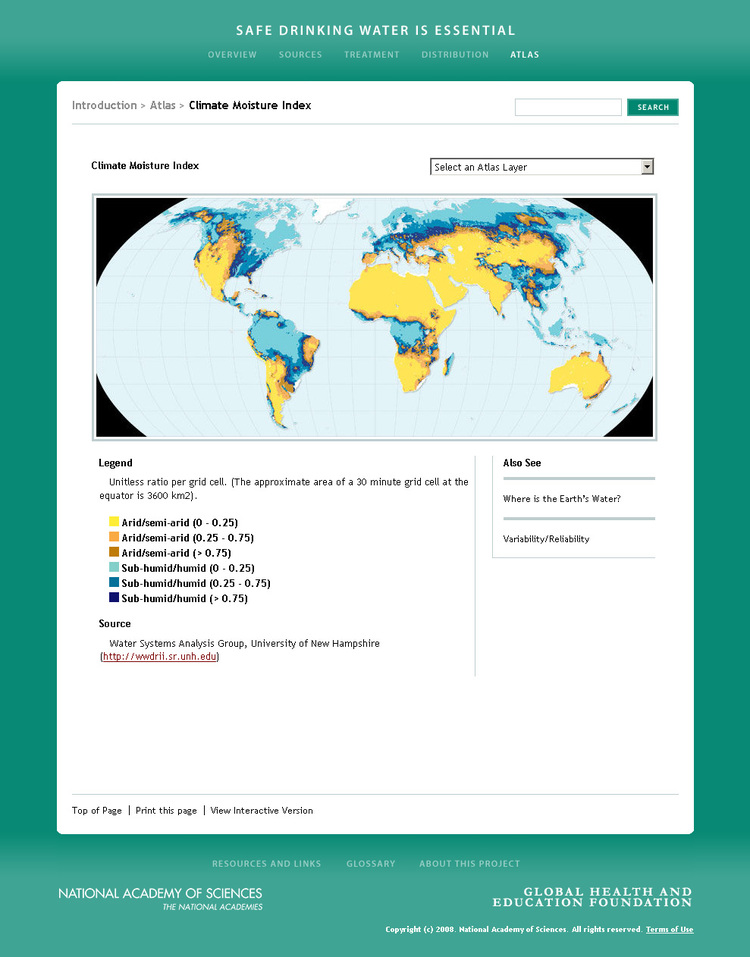 Launch Date:
September 2007
My Roles on the Project:
HTML/CSS Developer
Server-side Developer
Database Developer
Technical Writer
My Contributions to the Project
Created a database and CMS to maintain the content in five different languages
Used AMFPHP to generate binary files of the text, image, and video content of the interactive
Developed XHTML/CSS templates
Collaborated with a translation company to maintain two-way transfer of source (English) and translated (Arabic, Chinese, French, and Spanish) content during content development and editing
Prepared Mac/Windows dual-formatted disc
Wrote technical documentation for system administrators and future developers
**Description: **There are many components to this project. The interactive is built in Flash. The printable and accessible alternative is built in HTML. Both of these versions exist on the webiste. Both versions were also adapted for distribution on compact disc. In addition to English, the Flash versions are also implemented in Chinese, French, and Spanish. The HTML versions are implemented in all five target languages: Arabic, Chinese, English, French, and Spanish.
I developed the XHTML and CSS for all the HTML versions of the site. I also built a CMS to maintain the text, photograph, illustration, and map content and translations. The content was exported from the CMS into HTML format and also in a binary format for Flash consumption.
Project Types:
Website
Intranet Web Application
Disc
Interactive
Mobile App