The First Men on the Moon Wins W3 Silver Award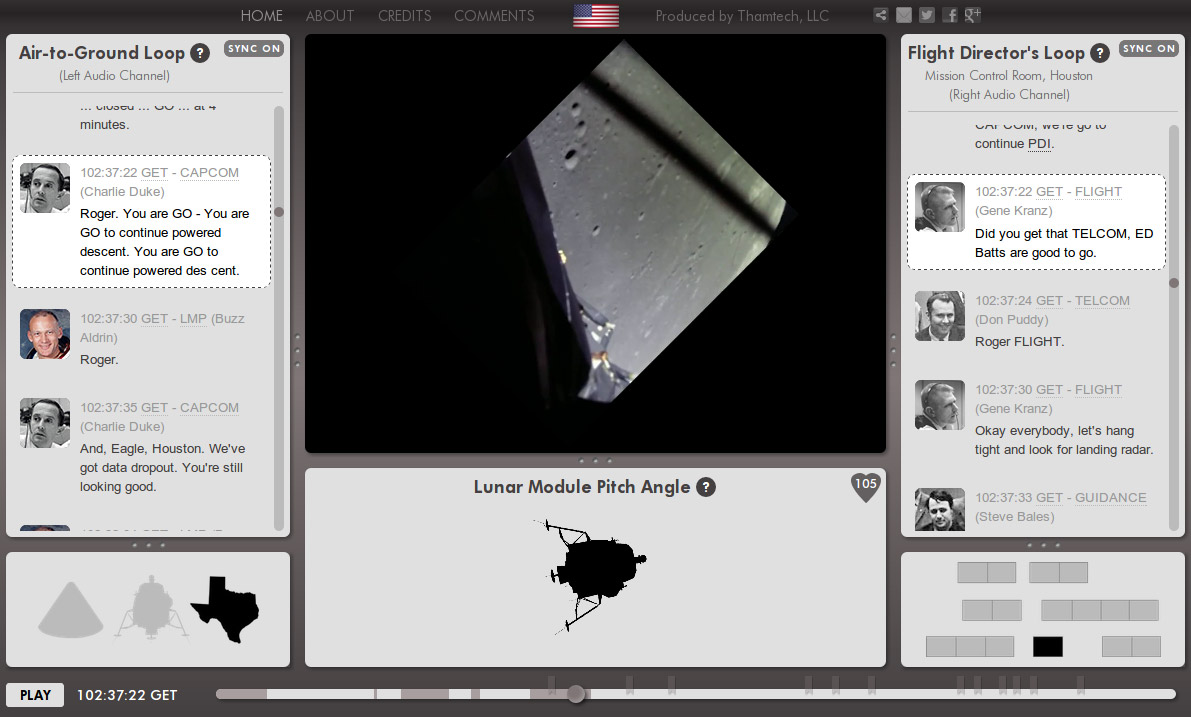 Contact:
Tyler Ham
512-814-8426
tyler@thamtech.com
http://www.thamtech.com
CEDAR PARK, Texas, September 25, 2013 – Thamtech is pleased to announce that its site, The First Men on the Moon (firstmenonthemoon.com), was recognized with a 2013 W3 Silver Award. The W3 Awards, presented by the International Academy of the Visual Arts (IAVA), honors creative excellence on the web and recognizes the creative and marketing professionals behind award winning sites, marketing programs, and video work created for the web.
The First Men on the Moon is an online interactive website featuring the Eagle lunar landing. The presentation includes original Apollo 11 spaceflight video footage, communication audio, mission control room conversations, text transcripts, and telemetry data, all synchronized into an integrated audio-visual experience. This interactive resource aims to educate visitors while engaging them with the excitement of manned-spaceflight to build a passion for scientific exploration.
"We were amazed at the caliber and quality of work received this year. Our winners continue to push the envelope of Internet creativity and web design, and it is gratifying to see such great work from the smallest agencies to the biggest firms" said Linda Day, the director of the IAVA. "On behalf of the over 500 members of The International Academy of the Visual Arts, we are honored to recognize our winners as they continue to set a high standard of excellence for Web development."
The W3 Awards, established in 2006, is the first major web competition to be accessible to the biggest agencies, the smallest firms, and everyone in between. The 2013 W3 Awards received over 4,000 entries from ad agencies, public relations firms, interactive agencies, in-house creative professionals, web designers, graphic designers, and web enthusiasts.
The W3 Awards are presented by the International Academy of the Visual Arts (IAVA), an invitation-only body consisting of top-tier professionals from a "Who's Who" of acclaimed media, interactive, advertising and marketing firms. IAVA members include executives from organizations such as Alloy, Brandweek, Coach, Disney, The Ellen Degeneres Show, Estee Lauder, Fry Hammond Barr, HBO, Monster.com, MTV, Polo Ralph Lauren, Sotheby's Institue of Art, Victoria's Secret, Wired, and Yahoo!.
About Thamtech, LLC
Thamtech is a web and software development business founded by Tyler Ham. Thamtech plans and builds websites, online interactives, databases, API libraries and algorithms. For more information visit www.thamtech.com.
###